The Story of Success highlights innovative regional companies in Plant and Food Science which are bridging the gap between research and industry. In this interview, Divya Mohan introduces her innovative start-up, which is tackling the sustainability gap in the food packaging industry. What is the story behind the sturdy, tasty, plant-based and cost-effective straws? Read the interview below!
Please, briefly introduce your company.
Ooble is a bootstrapped food-tech startup dedicated to revolutionizing the way you interact with packaging – starting with our flagship product, Ooble straws. Ooble straws are a sustainable and functional solution to consume your beverages while being kind to the planet as they are 100% edible and plant-based. Ooble straws come in different flavors adding to the consumption experience when you bite into the straw after your finish your beverage. The straws remain sturdy for over 40 minutes in cold beverages, so you can sit back and sip with a smile!
As a bootstrapped start-up, we take pride in our scrappy and entrepreneurial spirit. We have carefully managed our resources to develop a product that meets the highest standards of sustainability without compromising on quality or performance. We are constantly researching and iterating on our designs to stay at the forefront of sustainable packaging innovation.
What was your motivation to start the company?
Ooble started as a university project at Lund University during a human-centric design thinking course, where we had to 'find a solution to a sustainability problem in the food packaging industry'. In 2017, there was a news headline we read about the top 7 pollutants on beaches, and straws came up as one of them. An item so small and seemingly insignificant was making a big impact. More research revealed to us that over 1 billion plastic straws were being used every SINGLE day globally. Straws were an item that was needed to fulfil a consumer's need for hygiene and convenience. Additionally, even if we forced a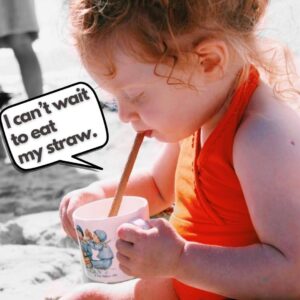 change in habit to not use straws when not needed, for differently abled people, children or the consumption of certain specific types of beverages like smoothies or bubble tea needed the use of straws, and we found out through consumer surveys that sharing a straw was not a preferred option.
This triggered our search for a more sustainable and functional solution. After over 500 failed prototypes, I had the first Ooble straw that continues to be bettered based on consumer feedback. I designed it to be edible, sturdy, tasty, plant-based and cost-effective. The 3-year journey from an idea to a startup involved excellent mentors, start-up incubators like VentureLab, business accelerators, competitions and innovation grants while building a small adept team.
Can you tell us more about the technologies Ooble uses and how you stand out?
Ooble uses a patented process to make plant-based straws that can remain stable in cold beverages for over 40 minutes. The key technology is the combination and ratio of the ingredients involved along with the process breakdown that renders each ingredient's strength in delivering the 'sturdy-in-liquid' yet crunchy characteristic of the straw. These are two distinct properties that had to be delivered by the same product; solving this challenge with a scalable production process gave us the opportunity to explore its viability in the market.
Today Ooble is available in chocolate and cinnamon flavours. When you sip on the beverage with Ooble, it does not impact the taste, you only taste the straw when you bite into it.
What type of market are you targeting?
At Ooble, we believe that food packaging should not contribute to the global plastic waste crisis. Our edible straws are specifically designed to meet the needs of food businesses like cafés, juiceries, and bars that share our values and are committed to reducing their environmental footprint. We also have international event organizers as customers who order our straws as an innovative solution to deliver hygiene with convenience at conferences and tradeshows.
Ooble straws are available for order across India and the EU.
What do you envision for your company in 5 and 15 years from now?
We are now a bootstrapped start-up that is developing our production capacity, building a brand, learning the runnings of a company, identifying our key markets, and expanding our product lines. We started as an idea, and this has been a journey of intense learning, adapting and growing.
For our five-year plan, our focus is product development and innovation, where we use our customer feedback and new technology advancements to expand our product offerings to stay ahead of the competition; we have an ambitious customer base target that will aid our expansion strategy as we have regulatory changes being established and see growing consumer demand for sustainable solutions; bring down the cost of our edible solutions by 40% to make the customer's transition to our sustainable alternative viable.
We do not have a 15-year plan, our team strongly believes in being agile and adapting to consumer needs to design with them at the center. Our world is going to look a whole lot different, and we will continue to find solutions that fulfil a need as we collaborate with innovators and creative problem solvers.
At Ooble, sustainability is at the core of everything we do. We are driven by a mission to make a positive impact on the environment and contribute to a circular economy. We are proud of our progress as a bootstrapped food startup, and we are excited about the future as we continue to grow, innovate, and make a meaningful difference in the food packaging industry.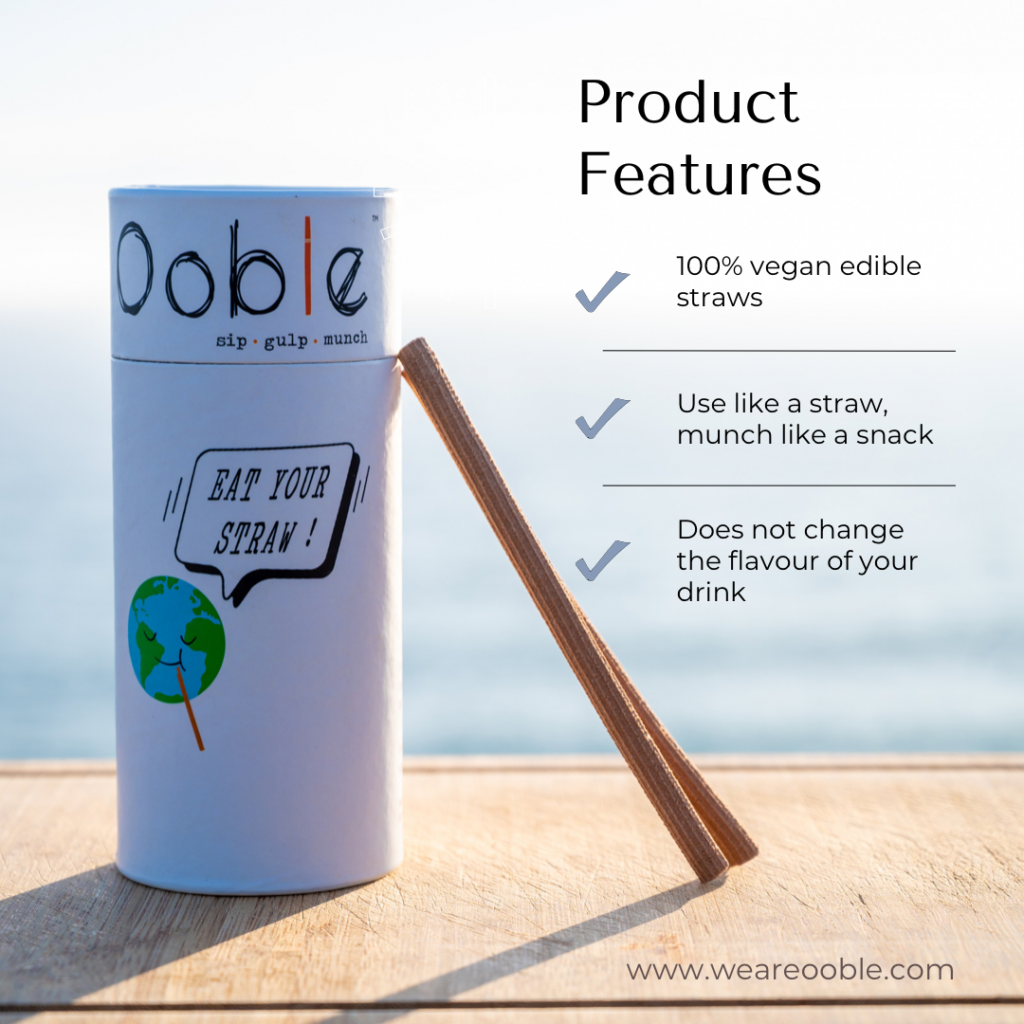 Thank you for a very interesting interview, Divya! We wish you the best of luck and success in your future paths!

(Photo: Divya Mohan, Federico Gómez)