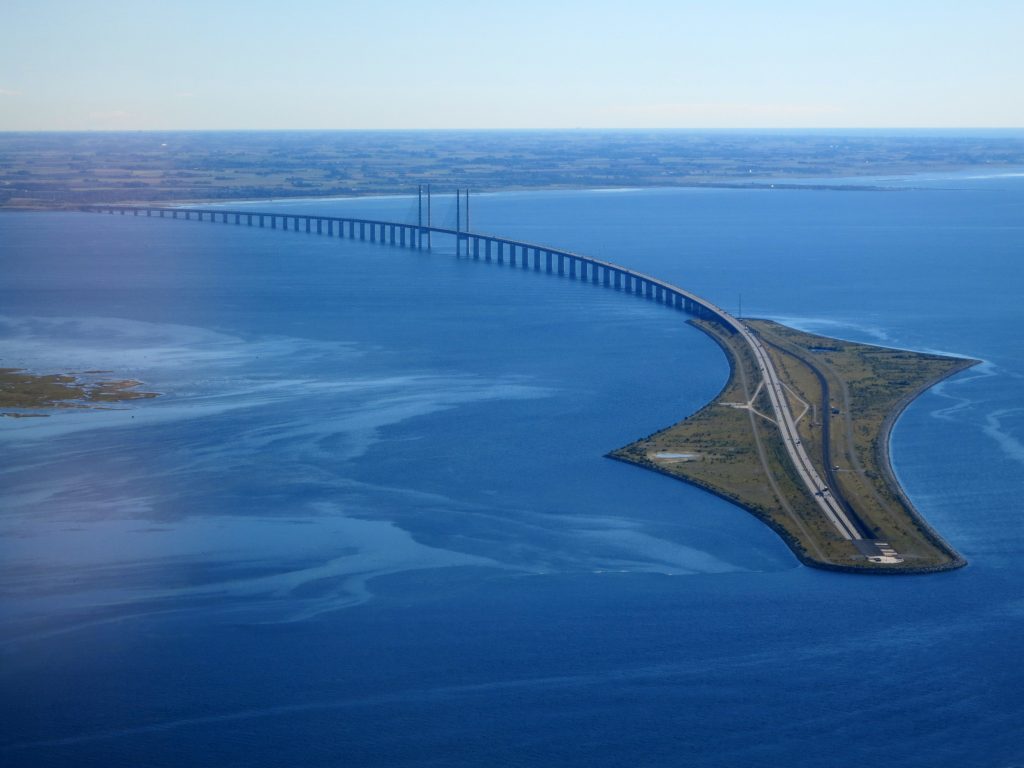 Photo by Nick-D / CC BY
Few places in Sweden are better suited as the base for PlantLink than this southernmost region that includes some of the world's most fertile agricultural grounds. Here, Lund University and SLU Alnarp provide excellent resources for plant research and education. This, in addition to several industries with focus on green science, generates a stimulating environment which attracts researchers and students from all around the world. The Scania province also attracts visitors by offering both cultural and culinary experiences, highly accessible nature and closeness to the European continent as well as a rich and interesting history.
About the region
Approximately 1.2 million people lives in Scania with the greater part of the inhabitants divided between the four major cities Malmö, Helsingborg, Lund and Kristianstad. Due to its geographical location and closeness to Denmark's capital Copenhagen, Scania is easily reached from continental Europe and the rest of the world, stimulating growth, innovation and collaboration between several institutes and companies. When it comes to higher education, Scania has universities and colleges not only in Lund and Alnarp, but also in the other larger cities, e.g in Malmö and Kristianstad. This makes it easy to find an education or courses in line with ones interests within short distances. Malmö, the third largest city of Sweden, is for example located only 10 minutes from Lund by train, and not even 20 minutes from Alnarp by bus. Across the Öresund Bridge, Copenhagen, home of University of Copenhagen and Technical University of Denmark, is only half an hour train ride from Malmö.
Lund University is situated in the city of Lund, a more than thousand year-old city where modern life blends with the past every day. Lund was the religious capital of Scandinavia during the medieval ages and the city is full of historical and archeological findings. Despite its size, Lund preserves the feeling of a small town with its narrow, cobblestoned streets. Today Lund has about 100 000 inhabitants, half of whom are associated to the University, either as students or employees. The university's main building is among the best known landmarks in Lund. Located in the city park Lundagård, its large white façade and sphinx-crowned roof makes it hard not to notice.
Alnarp is today best known for its lush park, hosting more than 2000 species of trees, bushes and vines from around the globe. It has one of the largest collections of trees and bushes in Sweden. The park is open for the public all year. The Alnarp castle which is located in the park is a striking piece of architecture. It was constructed in the 1860's as teaching location and housing for the newly founded agricultural institute. Today the castle is symbol of the SLU Alnarp campus. Other attractions in Alnarp are the rehabilitation and exhibition gardens and no less than three museums: the museum of agriculture, the museum of farriers and the carriage museum. Read more about Alnarp park, the castle, rehabilitation garden and the museums (in Swedish). If tired of flowers and education the beach in Lomma (in Swedish) is only a few minutes bike ride away.
How to get here
Regional buses number 133/139 will take you between Lund and Alnarp in approximately 30 minutes. You can also choose the train combined with a short walk or bike ride. For more information on public transport in the region, please visit Skånetrafiken.
Information how to get to the region and Lund is found here and how to get to Alnarp can be found here.