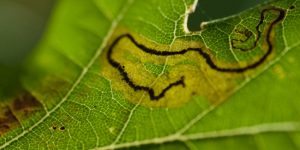 PlantLink News November 2017
6th Annual PlantLink Day!
PlantLink releases Seed money report and annual report!
PlantLink and PLEN signs a Letter of Collaboration
UNIX course 20-22 November!
New MSc programs at SLU Alnarp!
"BalticWheat network kickoff meeting in Malmö":
Shaping our food, listen to the POD!
Save the date! Network meting 15-16 March
3rd annual Nordic Plant Phenotyping workshop, Båstad, November 22-23, 2017
Two upcoming plant NOVA courses in 2018!
Looking for an MSc project? Look here!
The Linnean Center in Uppsala invites promising young plant scientists 26 February
Our thanks to Paul Jensén
PlantLink researcher in the spotlight Edith Hammer
Upcoming meetings and events
 **6th Annual PlantLink Day!**
With over 80 registered participants the PlantLink Day 4th of October was a success! A mixed crowd came to to Alnarp listen to Oat genomics and the impressive plant history in the region.
**PlantLink releases Seed money report and Annual report!**
In conjunction with the PlantLink Day two PlantLink reports were released. In our annual report for July 2016 – June 2017 you can read about PlantLink events, supported PhD courses, seminars etc. during the last year.  The Summary of PlantLink Seed Money Projects gives a concise description of the seed money granted so far and the outcome of these. So far the 18 seed money projects have led to more than 15 publications and over 75 MSEK in external funding!
**PlantLink and PLEN signs a Letter of Collaboration**
PlantLink and Copenhagen Plant Science Center part of the department of plant and environment sciences (PLEN) at University of Copenhagen have over several years had joint workshops and an active discussion around plant research in the region. To formalize this work a Letter of Collaboration was signed in October between PlantLink and PLEN. This means among other things that a task force working on joint projects will be formed.
**UNIX course 20-22 November!**
It is time for a third round of the very popular course "Introduction to UNIX for biologists" will be given 20-22 November in Lund. The aim of the course is to provide the basic tools needed for working with biological data and to be able to approach more advanced bioinformatic software. The target audience is researchers on all levels with no or little UNIX experience. There is a limited number of places.
More information here and register here!
 **New MSc programs at SLU Alnarp!**
 Two new plant related MSc programmes will start in Alnarp autumn 2018. Plant Biology for Sustainable Production will utilise competence on three campuses – Alnarp, Ultuna and Umeå – of SLU. All teaching is in English and during the first year all lectures are streamed live allowing you to follow the courses from any of the three campuses. Hortocultural Sciences will offer a holistic view of managing and renewing the knowledge of sustainable horticultural cultivation systems.
 **BalticWheat network kickoff meeting in Malmö**
Participants from Nordic and Baltic countries met for the BalticWheat network kickoff meeting in Malmö in October to discuss strategies for sustainable wheat production in the Baltic Sea Region. Existing practices for pre-breeding, commercial breeding and farm management were discussed to identify solutions for sustainable agriculture and possibilities for transnational collaborations. Participants from Sweden were from SLU, NordGen, Lantmännen Lantbruk and Jordbruksverket. More information on the BalticWheat network homepage.
https://www.slu.se/institutioner/vaxtforadling/Forskning/vaxtforadling-agrikultur/balticwheat-network/
**Shaping our food, listen to the POD!**
Mistra Biotech is producing a number of podcasts on plant and animal breeding. Four episodes are out with several PlantLink associated scientists. Listen to the first episodes here!
**Save the date! Network meting 15-16 March**
PlantLink will host a national plant network meeting in Alnarp this spring. The preliminary title is "Promoting Plant Research in Sweden". During this meeting we hope to discuss how to better highlight the importance of plant science both on the national and European level to stakeholders and funding bodies. A number of speakers will be invited. More information later.
**3rd annual Nordic Plant Phenotyping workshop, Båstad, November 22-23, 2017**
The 2017 NPPN workshop will again take place at Hotel Skansen in Båstad, Sweden. The registration deadline is October 20th – more information and register here.
**Two upcoming plant NOVA courses in 2018!**
Two plant-related NOVA courses will be given in the first half of 2018. First, "Future Plant Protection" is given in Uppsala 12-16 march 2018. Register and read more here.
The second NOVA course, "Phenotyping Technologies in Plant-environment Interactions – Integrated Analysis of Omics Data" is given at SLU Alnarp, 11-15 June. Register here!
**Looking for an MSc project? Look here!**
PlantLink post plant-related MSc projects continuously on our homepage. Have a look here!
**Linnean Centre invites promising young plant scientists 26 February**
The Linnean Centre for Plant Biology in Uppsala invites promising young scientists to apply  for a postdoc symposium in Uppsala 26 February 2018. There will be an opportunity to identify common research projects with principle investigators at the centre. More information and application here.
**Our thanks to Paul Jensen**
PlantLink would like to thank Paul Jensén for his work in the PlantLink steering committee. Paul will retire in November, but we hope to see him around now and then in the future!
**PlantLink researcher in the spotlight Edith Hammer**
This month researcher in the spotlight is Edith Hammer. Read more about her here!
 **Upcoming meetings and events**
This afternoon!  30 October, Mini-symposium: Plant-insect interactions: genes, behaviour and ecological context, on Monday the 30th of October.
Invited speakers are Anna Runemark and Magne Friberg, PIs of the newly established research group "Evolutionary Ecology of Plant-Insect Interactions" at Lund University. In addition there will be three talks on research performed here and we hope to both have interesting discussions on plant-insect interactions and to stimulate the potential for collaboration between Lund and Alnarp.
Thursday 16th November at 9.30, Ian Godwin, University of Queensland, Australia, Genomics-informed GM and gene edited sorghum and barley
20-22 February 2018 Oikos 2018, Trondheim Norway.
8-21 June 2018, Plant Biology Europe arranged by FESBP and EPSO Copenhagen. The first program is now out. Submit your abstract and read more here!
Please also see Dept of Plant Breeding SLU Alnarp, the Biology Department at LU calendar and Copenhagen Plant Science Centre calendars for upcoming meetings.