Welcome to the JobFair – Job Perspectives in Applied Plant Sciences.
PlantLink and the ERASMUS+ program ESCAPAdE are hosting a Job Fair on 23-24 August. In this hybrid event (SLU campus Alnarp in Sweden and online) we will meet and discuss career possibilities for MSc students, PhD students and postdocs in Applied Plant Sciences. A full program for the event is found here.
To make this event a success we will use the event app GRIP. Through this app you can follow the seminars online. Furthermore, everyone at the JobFair will get the opportunity to communicate with other participants during the event through this app, and book one to one meetings. You will later get the possibility to add more information about yourself than asked for below, if you so wish. The information asked for is used for the organization of the event, and for setting up the GRIP event app and help you match with other people attending the event. GRIP will not share your data with any third parties. Access to their privacy policy can be found here.
This should be seen as a binding registration, but there is always the possibility to change from physical to online participation. Hard deadline for attendance, 4th of August. Soft launch of the GRIP app, 5th of July.
Sponsor: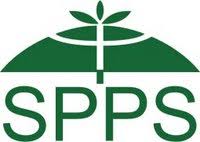 Registration for ESCAPAdE JobFair August 2021